Combining 3D Design With Engineering Expertise
Combining 3D Design With Engineering Expertise
3D SOLAR PV RENDERING SERVICES NATIONWIDE
Solar Visuals offers 3D modeling and rendering services for a wide array of proposed solar projects across the nation. We provide images to visualize your site plan for solar developers, designers, and individuals in the industry.
We have been in business for the past ten years, offering quality services at affordable prices for utility, commercial, and residential clients.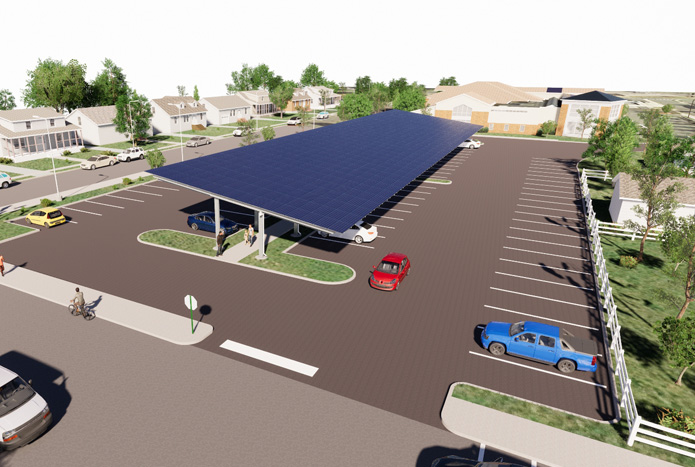 Are you planning a solar project that is out of the ordinary and are having trouble explaining your idea? We will help you visualize it with our 3D rendering services, which helps you explain your idea and concept in the planning review meeting with your customer's HOA.
We provide rendering to all types of solar projects. From small to large, we have created renderings for hundreds of projects.

Solar Visuals offers quality, cost-effective 3D rendering services, which help you stay ahead in the race and stand out from the crowd. We specialize in
Send us your site plan and address, and we will quickly provide you a set of renderings to make your proposal shine and look its best.